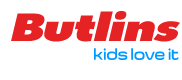 Ok, just got back into work after a weekend in Butlins – Bognor Regis. The reason we went to Butlins was because Victoria wanted to take the kids away for a weekend of Bob the Builder fun which is something that Butlins offers. The reason for Bognor Regis was because it is just 30 minutes down the road from IBM which meant I could drive there on Friday after work and then back here Monday without needing to take any costly leave.

As a weekend goes it was ok… the Kids loved it! They had all the fun we expected and thoroughly enjoyed their time there. Personally, I thought it was awful. Don't get me wrong, we had a good time despite all the usual stresses of holidaying with children, I just felt that Butlins was exactly what I expected of it… cheap. The place is in dire need of rennovation despite the numerous ones it appears to have had over the years… everything looks so tired and dated… and as usual with these kinds of places, it's the attention to detail that is missing. Everywhere feels grubby because it looks like it wasn't cleaned or maintained properly. Just spending a few more minutes on every maintenance job would probably help. It felt like holidaying on a council estate and I should probably apologies to the council.
The other problem is clientele… ( see previous comment about council estate ). There were many people that that have no respect for themselves let alone anyone else. There was one incident in the swimming pool changing room where I looked up to be greated by a used tampon hanging from a door hinge… why… why… why…?
We had paid for a Delux apartment – Butlins idea of Delux was; a barely working DVD player, a small parking place outside our room, and 4 Ferrero Rocher and a bottle of Perry. I would have appreciated a bit more comfort and luxury in the room myself!
The food wasn't great, but it was value for money and not without merit. We pretty much just ate breakfast and evening meal and never needed to eat at lunch. It was all very canteen but there was plenty of it and the kids loved being able to help themselves or get served on their own. Some of the staff looked like they really didn't want to be there, this was mainly Yellow Coats, Blue Coats, Canteen Staff etc… yet all the Red Coats seems happy and friendly but Disney it ain't…!
Entertainment was good and most of the facilities were ok. There was a lot more to pay for than I was given to expect but then there was plenty for the kids to do without paying for extras.
Bognor Butlins does have the Shoreline Hotel which is a very modern hotel on site – it looked very nice and for another £150 or so would have probably ironed out the comfort issues. However, we hadn't seen any details about it when we booked…
So, all in all, for a cheap weekend away we had a good time. It felt a little like slumming it but then there are times when that is no bad thing. Would I go again: no, would I recommend it to anyone: no.

Holiday
,
Weekend Away
,
Kids
,
Butlins
,
Bognor Regis
,
Bob the Builder
,
Ferrero Rocher
,
Perry

Butlins
,
Bognor Regis
,
Bob the Builder
,
Ferrero Rocher
,
Perry
Related Posts: