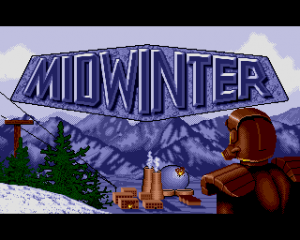 I've had a number of people contact me with regard an interview with Jane Whittaker in Retro Gamer. It seems part of it details the origin story of Midwinter which took place in a Chinese restaurant in Liverpool and includes Mike, Jane, and Sid Meier.
Firstly, some caveats from myself. I didn't personally know Mike during the time of Midwinter, not did I ever work in one of his companies, nor involved with their projects at that time. So I cannot vouch for the accuracies or inaccuracies of the interview myself.
What I do know is that a number of people have contacted me with stories of that time. People who knew Mike and people who knew Jane. From speaking with them, Mike's family, original members of Maelstrom, and direct members of the Midwinter team, I believe I have enough corroborating  information to suggest that the Midwinter parts of the interview are untrue as are much of the Mike Singleton references, but it also casts doubt on much of there rest of the interview.
It's not my place to detail this. If other people want to go public with their information that would be their choice. I just wanted to publicly make it known that I think the Midwinter parts are complete hokum.
Related Posts: