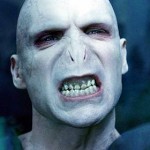 For those who have not read The Deathly Hallows and are still intending to do so, then you might want to look away now as this may contain spoilers.
I've just finished re-reading Harry Potter. In fact I've been reading the series to Rebekah over the last year. Anyway, there is a part toward the end of The Deathly Hallows, where Harry is squaring up to Voldemort, and Harry starts to question Voldemort's assumptions on the true ownership of the Elder Wand, that in my head sounded very different to the words that were actually on the page.
This is what I heard…
I know what you're thinking. "Did he take rightful possession of the wand?" Well, to tell you the truth, in all this excitement I kind of lost track myself. So it all comes down to this, doesn't it. Does the wand in your hand know that its last master was disarmed? Because if it does… I am the true master of the wand. And being as that is an Elder Wand: the most dangerous wand in the world, and is able to perform feats of magic that would normally be considered impossible, you've got to ask yourself one question: Do I feel lucky? Well, do ya, punk?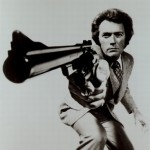 Related Posts: