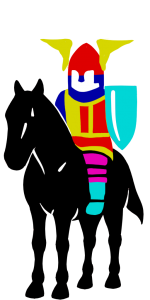 The game has now been submitted to Apple, I can only wait for their reviewing process to take place. As long as everything is ok, it will be in the App Store on the Winter Solstice, Dec 21st.
It's been a funny few months, the last six weeks being particularly hectic. I finally played the game through on Friday and Saturday, as I did the last minute checks before the submission. It's probably the first time I have played the game properly for a long time. I have to thank all the testers who made sure that I didn't need to!
Anyway, I really enjoyed it! Even if I do say so myself, "It 'aint half bad". I am really really happy with it. I know it's not the game that Mike and I originally set out to release, but I am pretty sure that Mike would be happy with the decision that I made, and the actual result.
The website is now live at www.thelordsofmidnight.com
Related Posts: